In these uncertain times of COVID-19, transitioning your business online might just be the most important decision you make.
Millions of businesses across the country have shuttered their doors indefinitely due to the pandemic. Sadly, many won't reopen.
Investing in website care plans and your digital presence is critical for keeping the lights on, so to speak. You can continue serving your local customer base and even expand to a wider audience.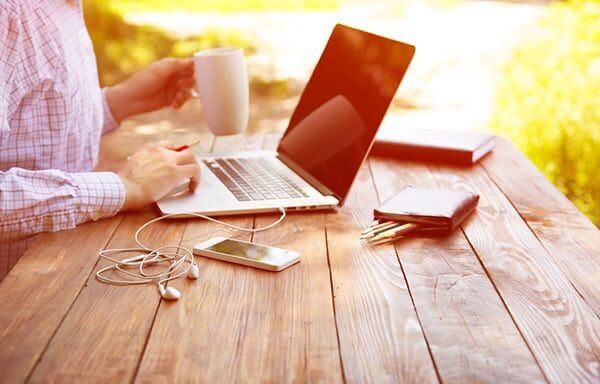 How to Transition Your Business Online in the COVID-19 Era
You'll have to consider several factors while transitioning your business online. These include the following:
Visibility and reach
Social media
Communicating with customers
Processing payments and deliveries
Content marketing
Safety and security
1. Invest in Web Development and Website Care Plans
To keep customers engaged, you'll need a user-friendly website design. WordPress is perfect for managing your site because it's flexible, secure, free, and integrates well with various plugins and tools you'll need to transition your business online.
WordPress users publish 41.7 million posts every month.
Many people don't realize that web development requires ongoing maintenance. Comprehensive website care plans are important for making sure everything runs smoothly and safely.
2. Create High-Quality Content for Your Audience
Seventy-one percent of B2C businesses already have a content marketing strategy. Content marketing is useful for building authority and trustworthiness among your audience.
Plus, content marketing can improve the number of pages you have ranking in Google. More pages ranking in Google means a higher likelihood of visibility, traffic, and sales.
3. Optimize Your Organic Search Results
Search engine optimization (SEO) is important for attracting customers and reaching the right audiences. In fact, organic search results are the primary source of website traffic for most businesses.
SEO involves several moving parts and it's an ongoing job. There is no quick fix to SEO either – it takes time and consistency. You'll want to work on things like:
Backlinks
Blog content
Keyword research
Social media engagement
Topic planning
4. Plan Your Social Media Calendar
To reach customers as you transition your business online, you'll want to go where your audience hangs out online. It's wise to have an active Facebook account.
You'll also want to research which other platforms your audience uses. Whether you maintain a Twitter, Instagram, YouTube, Pinterest, or LinkedIn account depends on your audience.
Moreover, consistency is important here. It's better to maintain a solid presence on two or three social media platforms instead of trying to be everywhere at once.

5. Set Up an Email Marketing Strategy
Email marketing is useful for building solid communication with your audience and customers. It's much more reliable than social media engagement because you're in direct contact with subscribers.
For long-term engagement and sales, it's wise to focus on platforms you can control – in particular, your website and email subscriber list.
Forty-seven percent of consumers say they prefer communicating with brands through email over other channels like direct mail or social media. Modern email marketing tools make it easy to personalize your campaigns, segment your audience, and automate your entire marketing strategy.

A Helping Hand to Transition Your Business Online
As you move your brand to the digital world, it's important to keep your customers and business safe. At CT Web Design Shop, Inc., we have over 15 years of experience helping dozens of businesses transition online with incredible results.
Feel free to get in touch with us if you need help moving your business online. You can also download our free guide to learn the basics of keeping your WordPress website secure.